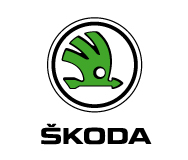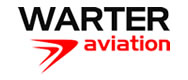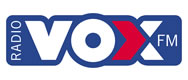 Producer of the air part:

Thank you!
This is the end of the Poznan air shows, thanks to you it was so great
Poznań Air Show organised by Poznań International Fair attracted almost 70 thousand visitors. The family atmosphere merged with extreme power of jet engines. At the Poznań Ławica airport it was possible to observe 720 minutes of air show as well as 80 aircrafts in the air, aircrafts at the static exhibition and private airplanes. The show was divided into three thematic blocks commemorating the 100th Anniversary of the Wielkopolska Uprising, the 100th Anniversary of Regaining Independence and the 100th Anniversary of Military Aviation and the NATO Tiger Meet block. The opportunity to visit the interior of the AWACS aircraft gained most popularity. Some were even lucky to enter pilots' cockpit.
A complicated show under the skies was presented by Żelazny Acrobatic Group. The audience watched their show thanks to the courtesy of the Main Automotive Partner of Poznań Air Show - SKODA company. When the symbol of Fighting Poland had appeared on the sky during Żelazny show, the audience responded lively with a loud applause. Emotions intertwined with adrenaline which was provided by shows of F-16 jets of the Demo Tiger Team. Huge power, unbelievable speed, unique roar of engines and stunts at the top world level guaranteed a splendid show. The audience admired fast barrels, loopings, razers, melmans, spirals and corkscrews. Unbelievable skills were also presented by the group of MI 24 helicopter and the audience was enchanted by stunts of Artur Kielak.
Numerous reconstruction groups which arrived, historic vehicles, unique models of weapons and predominantly fully uniformed enthusiasts changed the event into a field lesson of history.
Thank you all for presence and unique energy you have been a source of #flyhigh!