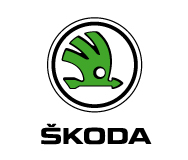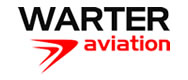 Producer of the air part:

More than 10 hours of shows, dozens of airships, unprecedented so far attractions on the ground. This is just a brief description of the third edition of the International Poznań Air Show 2018 which will be held on 19-20 May 2018, at premises of Poznań–Ławica Henryk Wieniawski Airport.
Anyone who visited our event had the opportunity to meet with favorite pilot, take a photo and get an autograph.
Besides flights demonstrations Aerofestival is also ground exposition with many attractions.
We invite you to see the pictures from the air show, which took place during Aerofestival 2016.
One of the things that makes a lot of noise and increases the audience's pain of cervical muscles. Aerobatic team from Latvia flying on training jets planes L-39 Albatros.
The unusual machine, some say a cross between a helicopter from and plane, will be presented by one of the best Polish pilots - Romuald Owedyk soon!
At Aerofestival 2016 we will see two Polish construction gliders - historic Hound and very modern Frigate. One of the gliders will also be presented on static display. Lightweight machines with huge, as for their size, wingspan, are designed so that they can actually fly without an engine.
Another very experienced and titled airplane acrobat - nine-time Polish champion and medalist in the World Championships. We will be able to enjoy his skills next weekend at Aerofestival 2016!